Categories:
Other Brands
The Chanel CC Filigree Vanity Case Bag has excited for some time, but the availability remained seasonal. We do not clearly understand why because fashion-obsessed all around the world adores this handbag with all their hearts. But today, the CC Filigree Vanity Case Bag has not only returned, but the line has also been expanded. So meet the Chanel CC Filigree Long Wallet as well as the CC Filigree Small Flap Wallet and the CC Filigree Zip Wallet from the Spring Summer 2018 Collection Act 1.
The Design
So how do you instantly recognize the CC Filigree Wallet? Well, just take a look at the beautiful leather CC logo on the front. This CC logo is reinforced with gold studs on all the four edges and if you zoom-in, you can read the tiny CHANEL lettering. The CC logo is oversized but not screaming. It melts together with the whole design just like little snowflakes between the snows. Stunning isn't?
These CC Filigree Wallets are made from grained calfskin, which is superb leather with low maintenance. The body is completely diamond quilted, just like on the classics. Each piece resembles to the first-version of the Filigree Vanity Case. But there is only one question left; which wallet do you prefer? Or is it too difficult to pick?
The Interior
Each wallet is crafted with multiple compartments, card slots, patch pockets to help you organize your necessities like paper money and coins. To get an inside look of these wallets, please go to the Classic Wallets page. You see, while the exterior is different, each wallet mirrors the classic design. The CC Filigree Long Wallet mirrors the Classic Long Wallet, the CC Filigree Small Flap Wallet mirrors the Classic Small Wallet and the CC Filigree Small Zip Wallet mirrors the Classic Zip Around Wallet.
The Prices And Sizes
Chanel CC Filigree Long Wallet
Style code: A84448
Size: 4.1' x 7.6' x 1.2' inches
Prices: $1050 USD, €980 EUR, £880 GBP, $1650 SGD, $8600 HKD, $1540 AUD, ¥135000 JPY
Chanel CC Filigree Small Flap Wallet
Style code: A84447
Size: 4.1' x 5.9' x 1.4' inches
Prices: $950 USD, $1225 CAD, €880 EUR, £790 GBP, $1480 SGD, $7700 HKD, $1390 AUD, 4600 MYR.
Chanel Small CC Filigree Zip Around Wallet
Style code: A84446
Size: 3.5' x 6.1' x 0.8' inches
Prices: $750 USD, $975 CAD, €690 EUR, £620 GBP, $1160 SGD, $6100 HKD, $1090 AUD, ¥95040 JPY, 3620 MYR.
More Images And Colors
comnum(0) tbcount(0) tbcount(191)
Categories:
Other Brands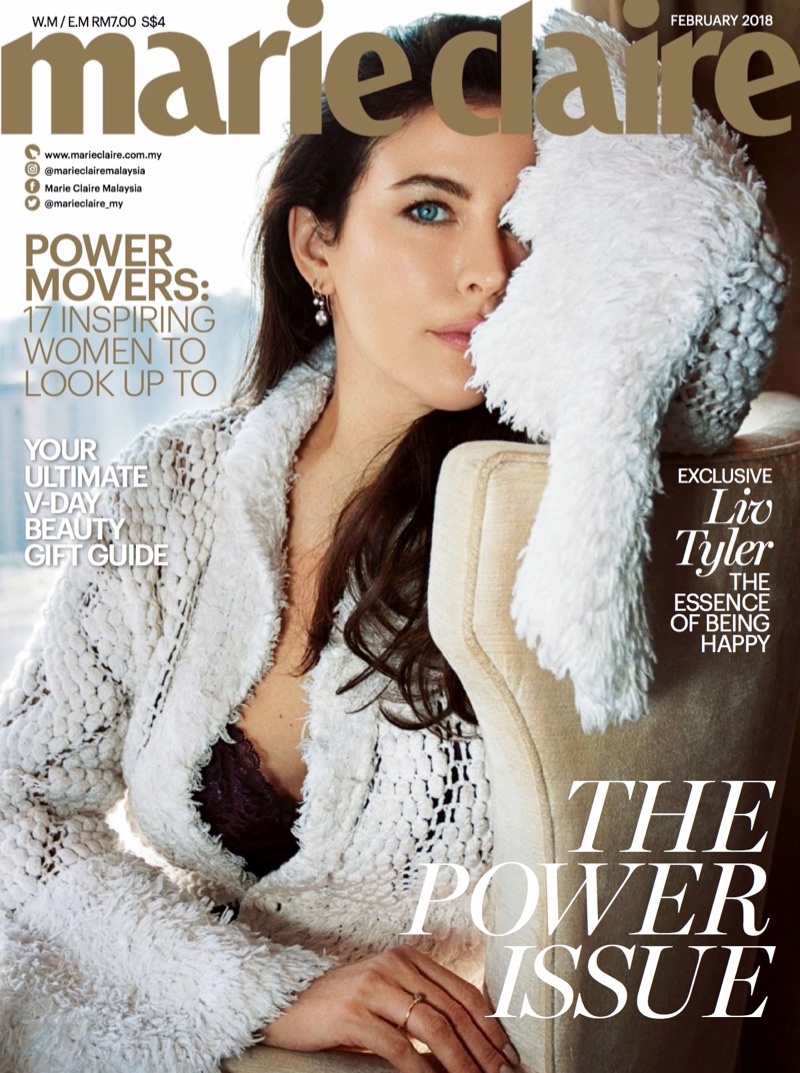 Liv Tyler on Marie Claire Malaysia February 2018 Cover
Actress Liv Tyler turns up the glam factor on the February 2018 cover of Marie Claire Malaysia. Captured by Élio Nogueira, the brunette stunner poses in a Triumph bra with a knit coverup. Inside the magazine, Liv wears ladylike looks from the spring collections. Stylist Azza Arif dresses the 40-year-old wearing the designs of Dior, Bally and more.
Related: Liv Tyler Wears Simply Elegant Looks for PORTER Magazine
COVER SHOOT: LIV TYLER FOR MARIE CLAIRE MALAYSIA FEBRUARY 2018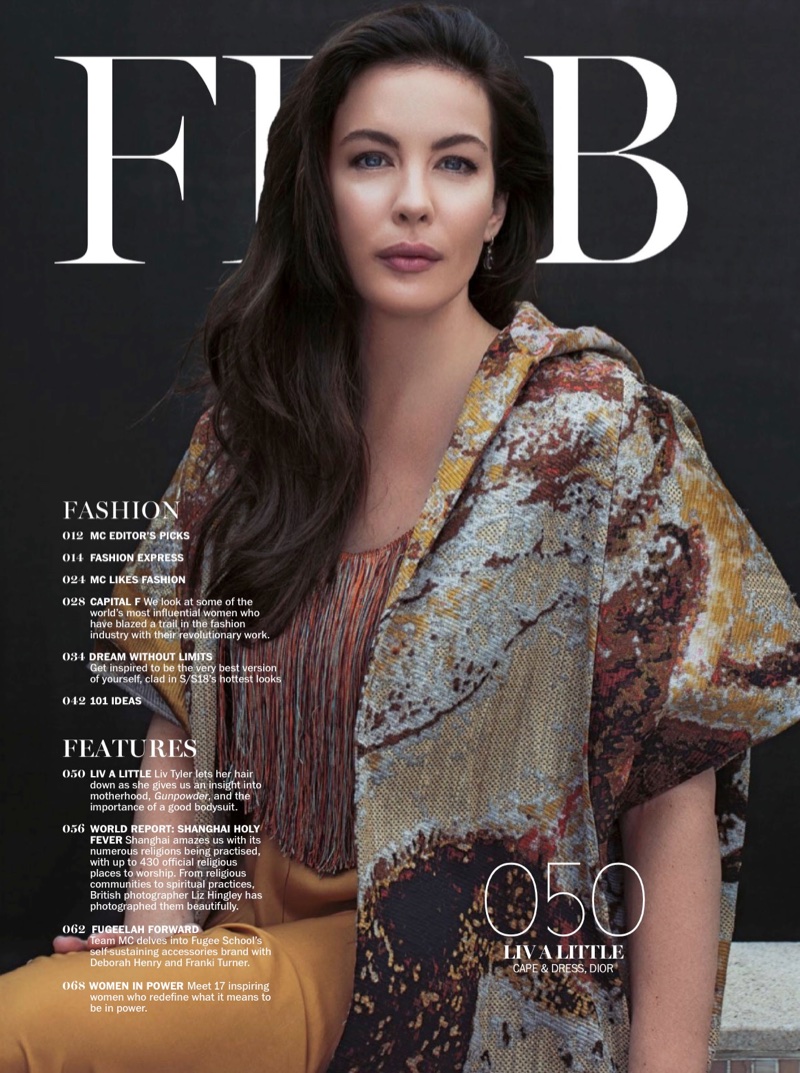 Actress Liv Tyler poses in Dior cape and dress
LIV TYLER ON BEING THE FACE OF TRIUMPH LINGERIE
In her interview, Liv talks about becoming the global face of Triumph Lingerie.
"Crazy right? Especially after three children and nearly turning 40, I am doing my first lingerie campaign!" says Liv. "I love lingerie so much, and collecting different pieces. As a woman, every article of clothing needs a different undergarment: whether you are wearing a white dress, or black pants, you always need something different."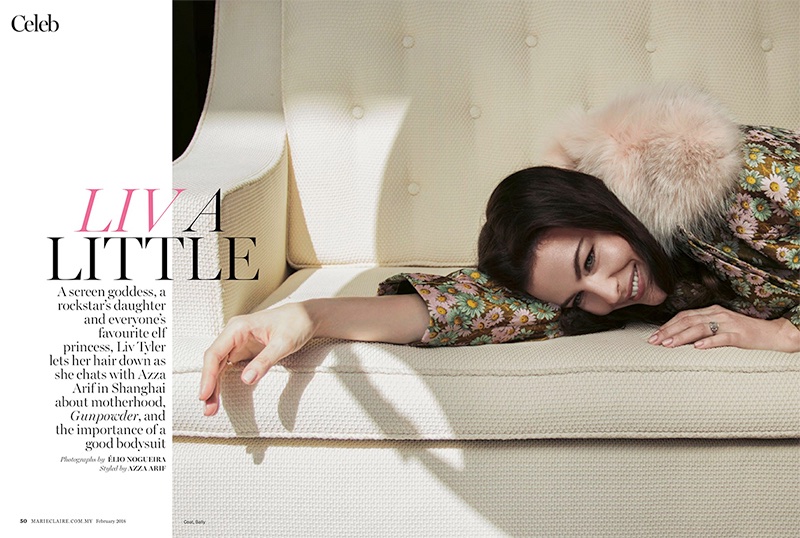 Flashing a smile, Liv Tyler wears a floral embroidered coat from Bally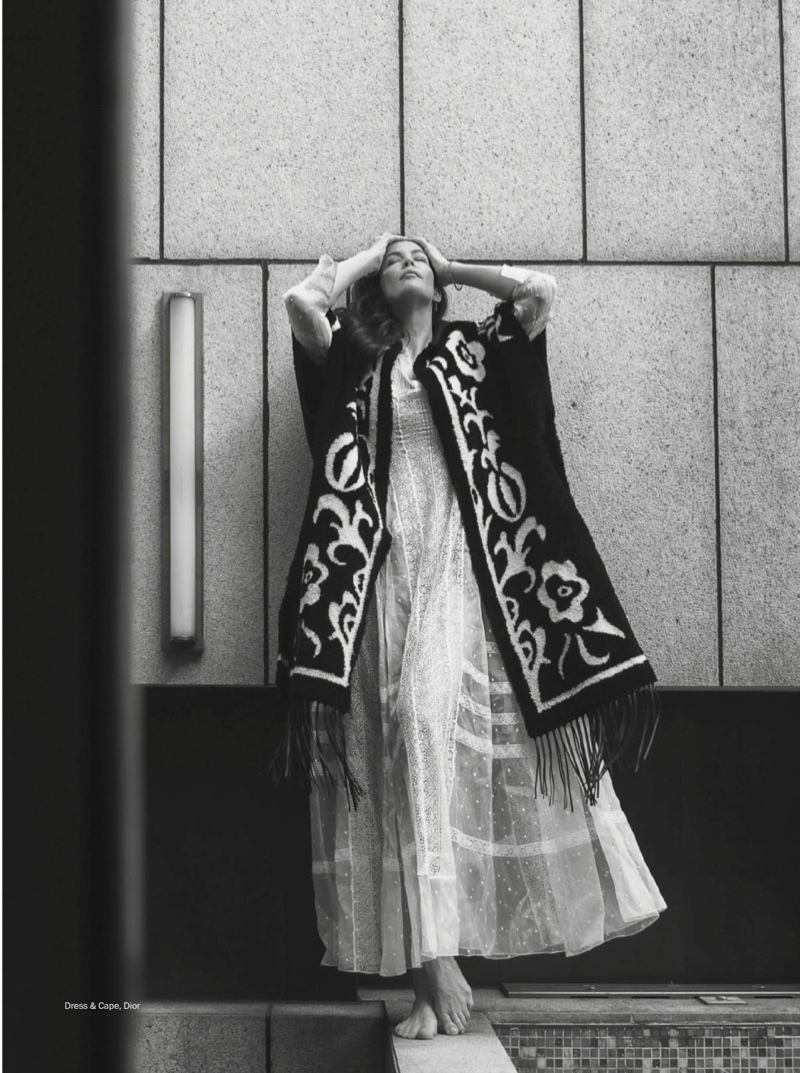 Photographed in black and white, Liv Tyler wears Dior cape and dress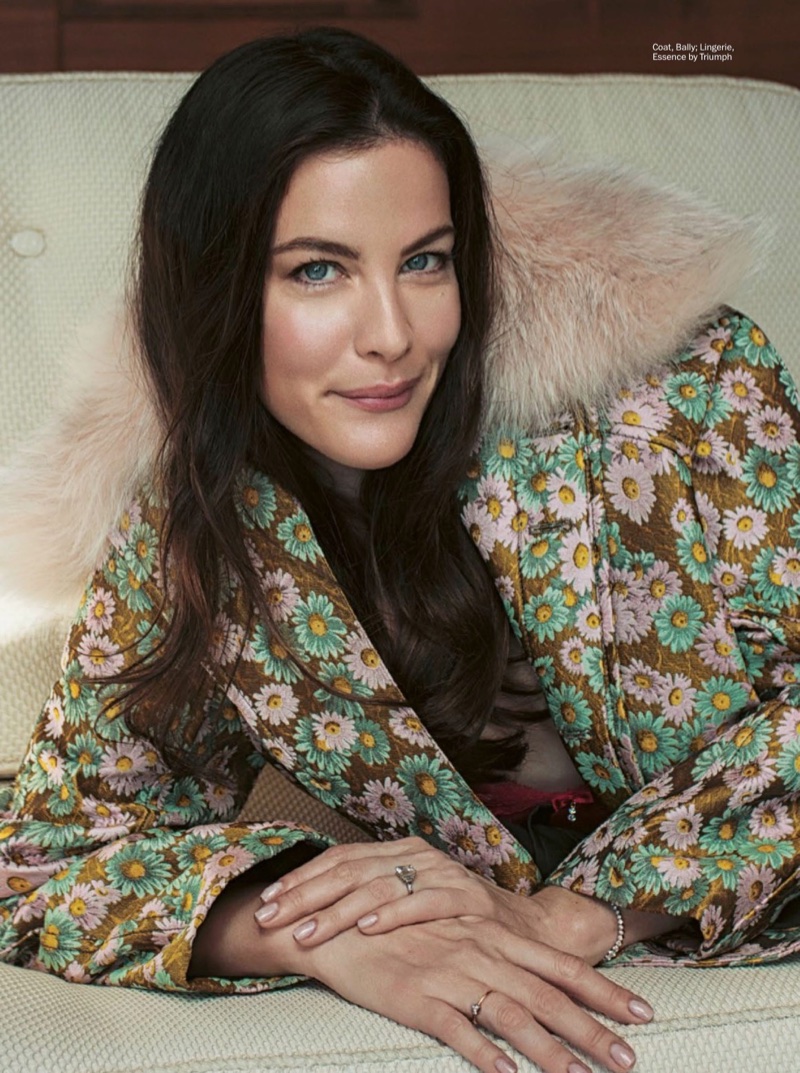 Liv Tyler wears Bally jacket with Triumph bra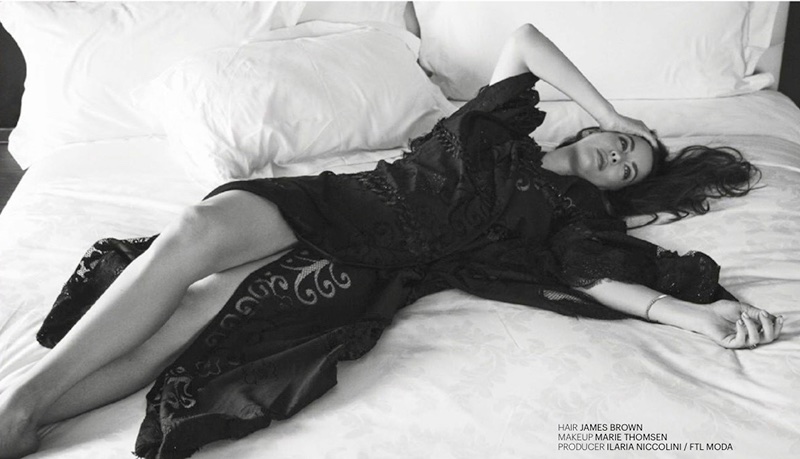 Posing in bed, Liv Tyler wears a robe
comnum(0) tbcount(0) tbcount(174)
Categories:
Other Brands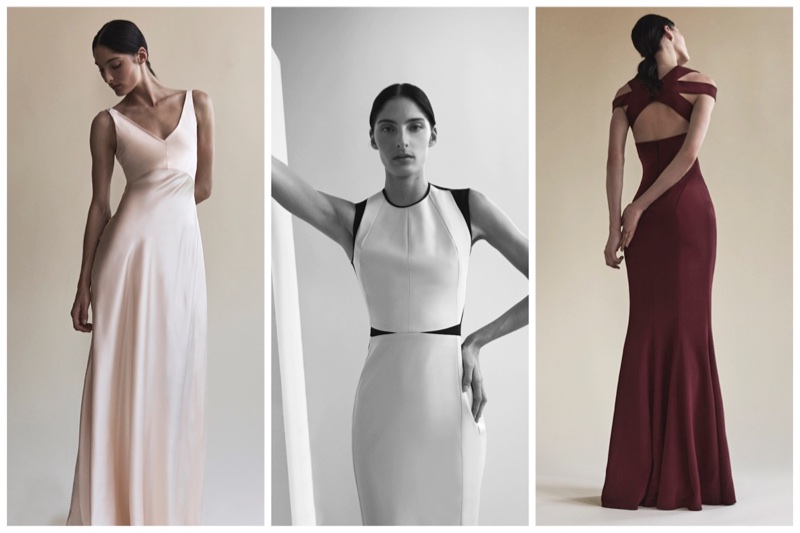 Discover Narciso Rodriguez's 20th anniversary collection
Celebrating his 20th anniversary this year, designer Narciso Rodriguez teams up with fashion retailer Barneys for a capsule collection. The range focuses on some of his greatest hits including elegant gowns, slinky slip dresses and sheath styles. In a color palette of black, white, burgundy and plum, these designs will look great at any cocktail party or major event. Discover some of our favorites from the Narciso Rodriguez collection below, and shop more at Barneys.com.
Related: Discover Christian Louboutin's Opulent Resort 2018 Shoes
NARCISO RODRIGUEZ 20TH ANNIVERSARY COLLECTION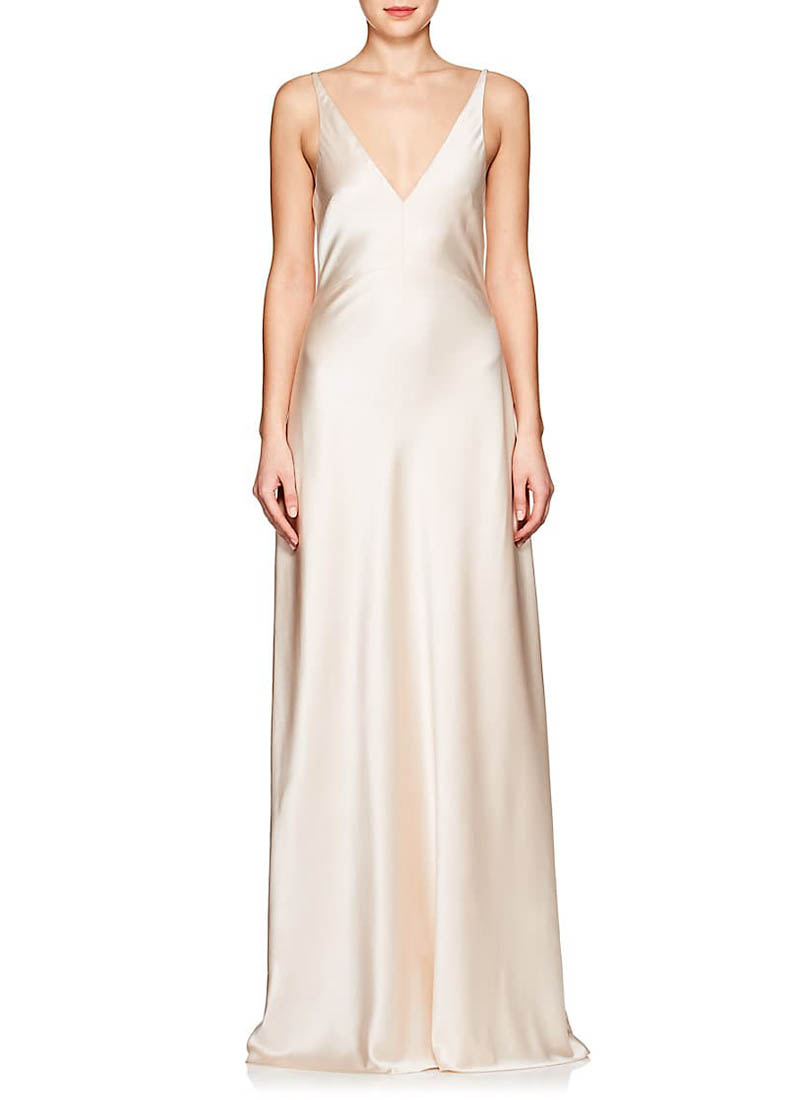 Narciso Rodriguez Silk Charmeuse Gown $2,995
Be a showstopper in a silk charmeuse gown with a 30's inspired silhouette featuring a v-neckline.
"Most of the pieces selected for the Barneys capsule collection were pieces that evolved from season to season until they became signature looks and then iconic pieces," Rodriguez says. "At the same time, I realized these were pieces that had received a great reception when they were initially introduced."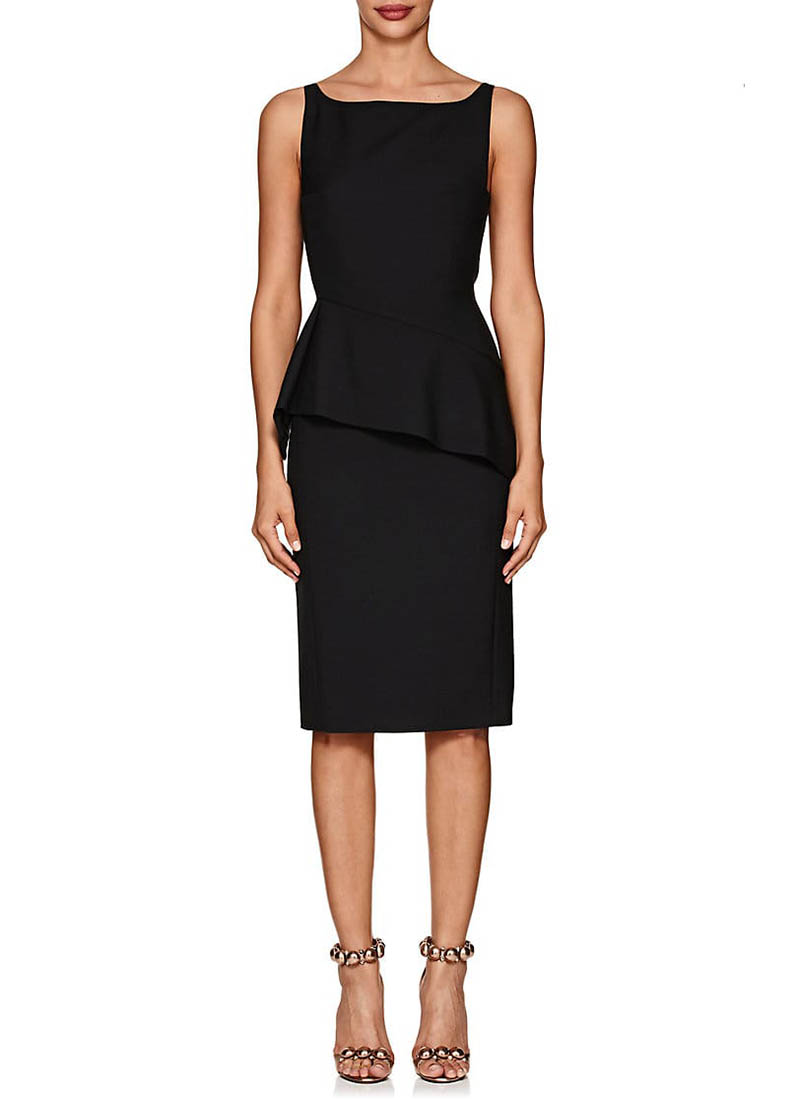 Narciso Rodriguez Wool Fitted Peplum Dress $2,095
Made from black wool, this bodycon dress comes with an asymmetrical peplum detail.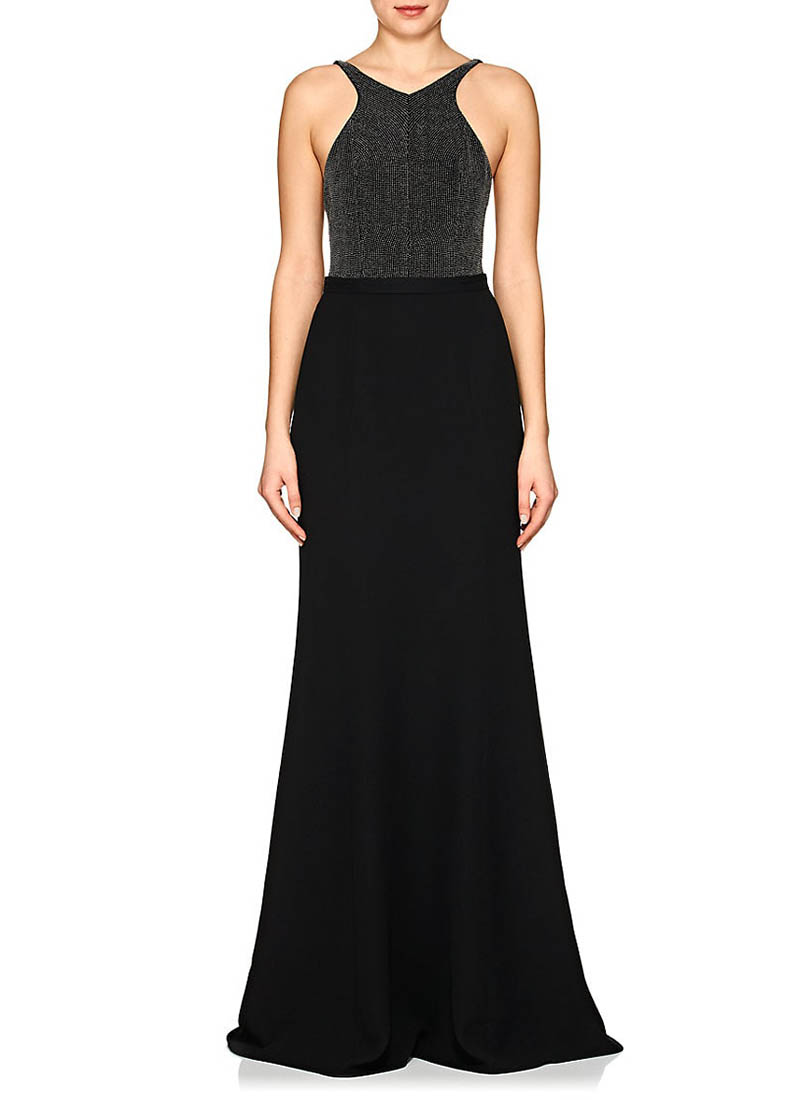 Narciso Rodriguez Studded Silk Crepe Gown $3,995
Channel timeless glamour in a sophisticated gown made with a silvertone, studded bodice.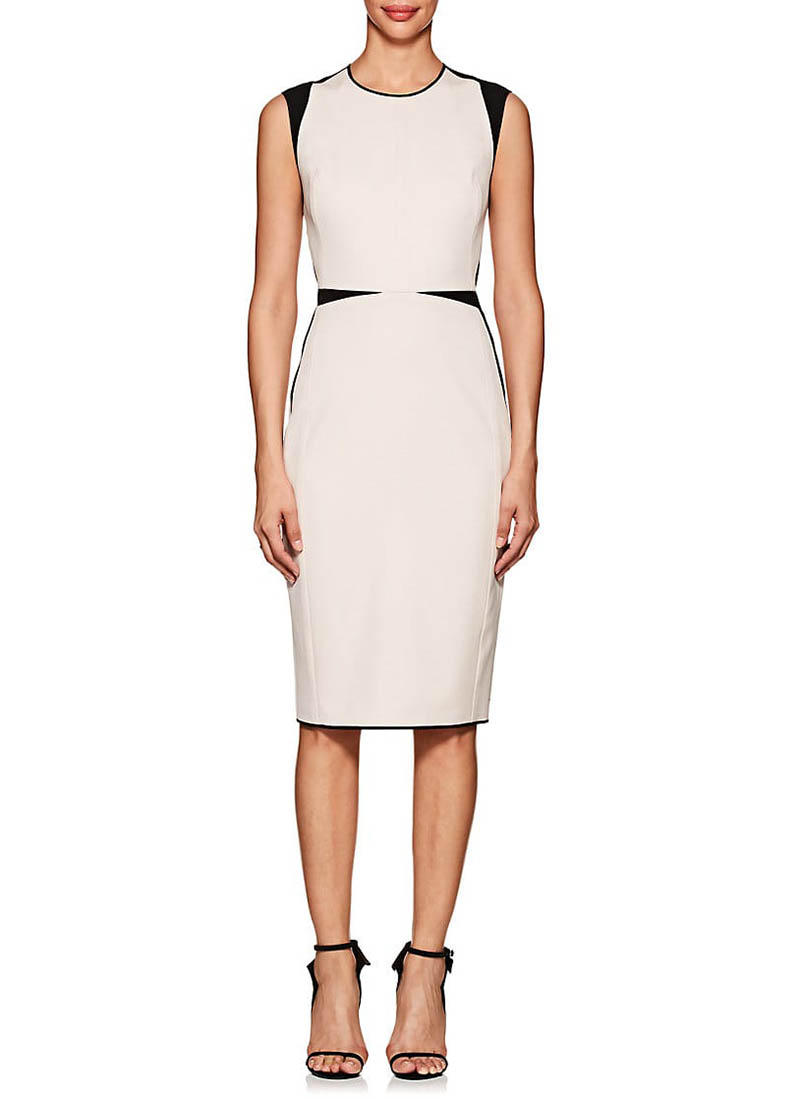 Narciso Rodriguez Colorblocked Wool Twill Sheath Dress $1,995
This sheath dress comes in a peach and black color combination with a high neckline.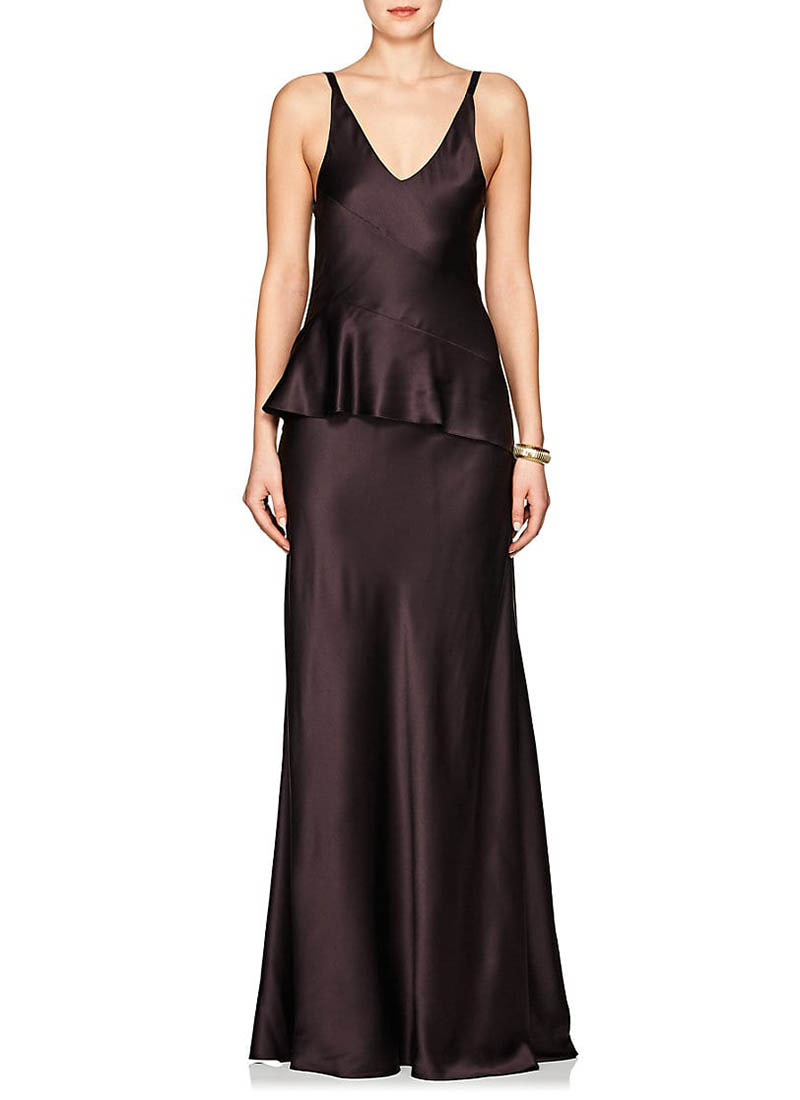 Narciso Rodriguez Silk Charmeuse Peplum Gown $2,995
A slinky purple dress drapes on the bias for a perfectly sleek look.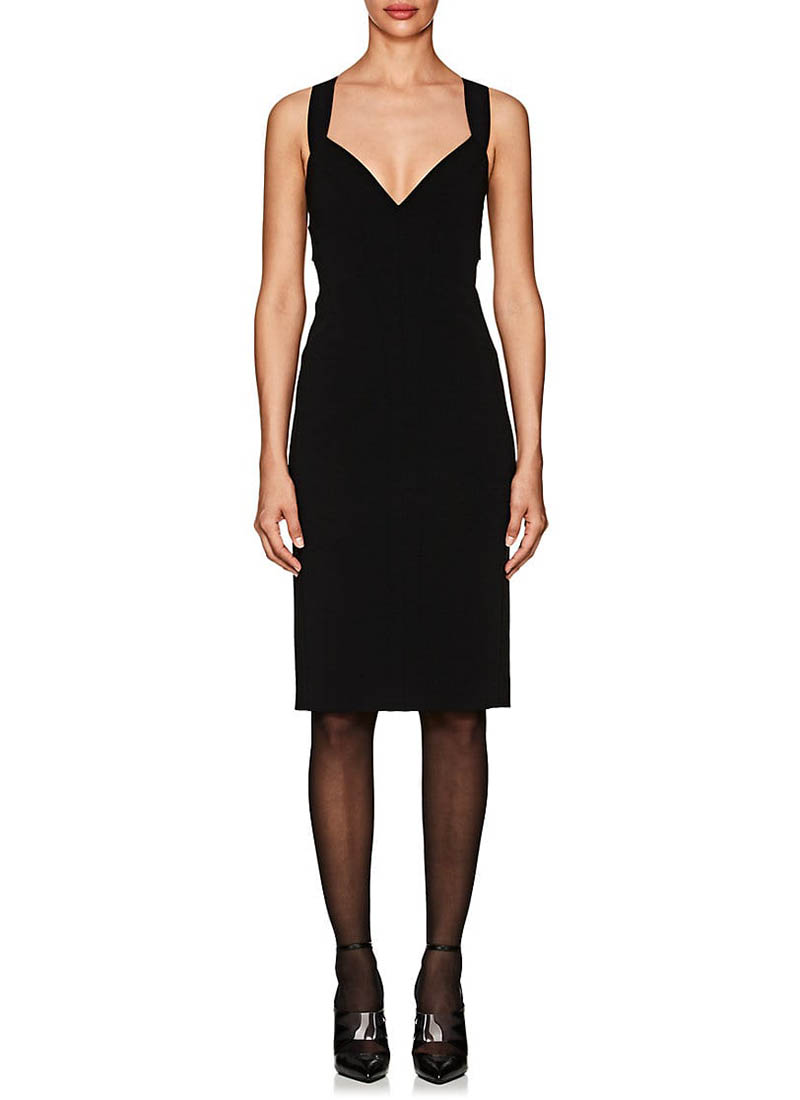 Narciso Rodriguez Compact-Knit Fitted Dress $2,395
The little black dress comes with crisscross straps which create a chic backing.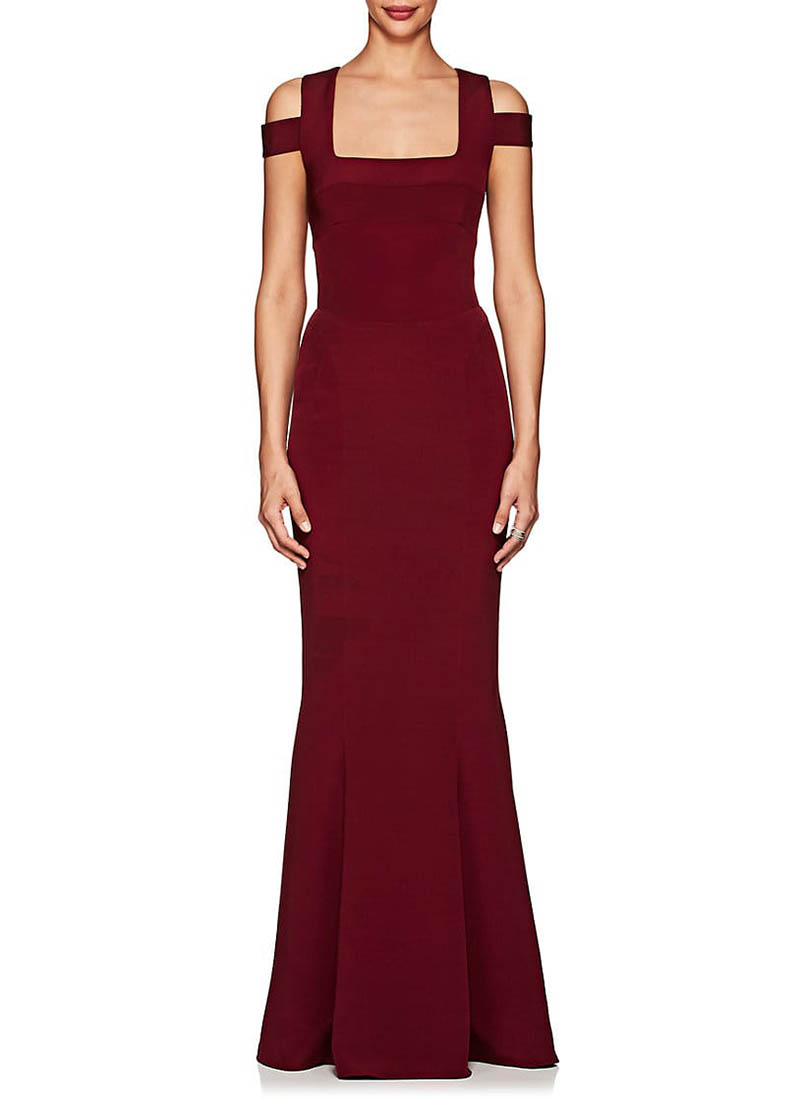 Narciso Rodriguez Stretch-Silk Crepe Open-Back Gown $3,495
Made in a rich red, this gown comes with an off-the-shoulder silhouette and open back.
comnum(0) tbcount(0) tbcount(177)
Categories:
Other Brands
There is no handbag that can be compared to the Classic Flap Bag. Its fame and beauty are endless – it got love from all the fashionista's around the globe. This handbag has put a mark in the fashion world and will always be remembered as the 'IT' bag. But every season or so, Chanel will introduce an updated version. For the Cruise 2018 Collection, they tried to design a version that matches to the Ancient Greek theme and came up with this Chanel Braided Classic Flap Bag.
The Design
The Classic Flap Bag is known for its gorgeous CC clasp, woven chain leather strap for shoulder carry and also the chic diamond quilted body. For this Cruise 2018 line, the newest Braided edition is made in Braided Canvas, which is a material that needs some care and maintenance. However, the experience and look are fabulous, so does that even out?
Instead of the smooth CC clasp, the house replaced it with the vintage CC logo in gold hardware to match the beige shade. And it's the perfect iconic handbag for the upcoming shiny season and it will match stunningly with one of your bright summer dresses. This bag is only limited available for this collection, so what do you think? Is it worth the investment?
The Interior
Just like the leather version of the Classic Flap Bag, the interior is made with a main compartment and several patch pockets. You can see here more details of the interior: The Ultimate Chanel Timeless Bag Guide.
The Prices And Sizes
Style code A01112, measuring 6.3' x 10.2' x 2.8' inches, priced at $3500 USD, $4525 CAD, €3250 EUR, £3010 GBP, $5460 SGD, $28300 HKD, $5050 AUD, ¥432000 JPY, 17160 MYR via Chanel boutiques.
More Images And Colors
comnum(0) tbcount(0) tbcount(171)
Categories:
Other Brands
Marta Gawron graces the February 2018 cover of ELLE Croatia. Photographed by Aleksandra Zaborowska, the blonde beauty wears a ruffled top with a striped skirt and over-the-knee boots. Inside the fashion glossy, Marta models dreamy dresses for the spread. Stylist Robert Łosyk selects designs from the likes of Mango and Lidia Kalita for the curly haired stunner to wear.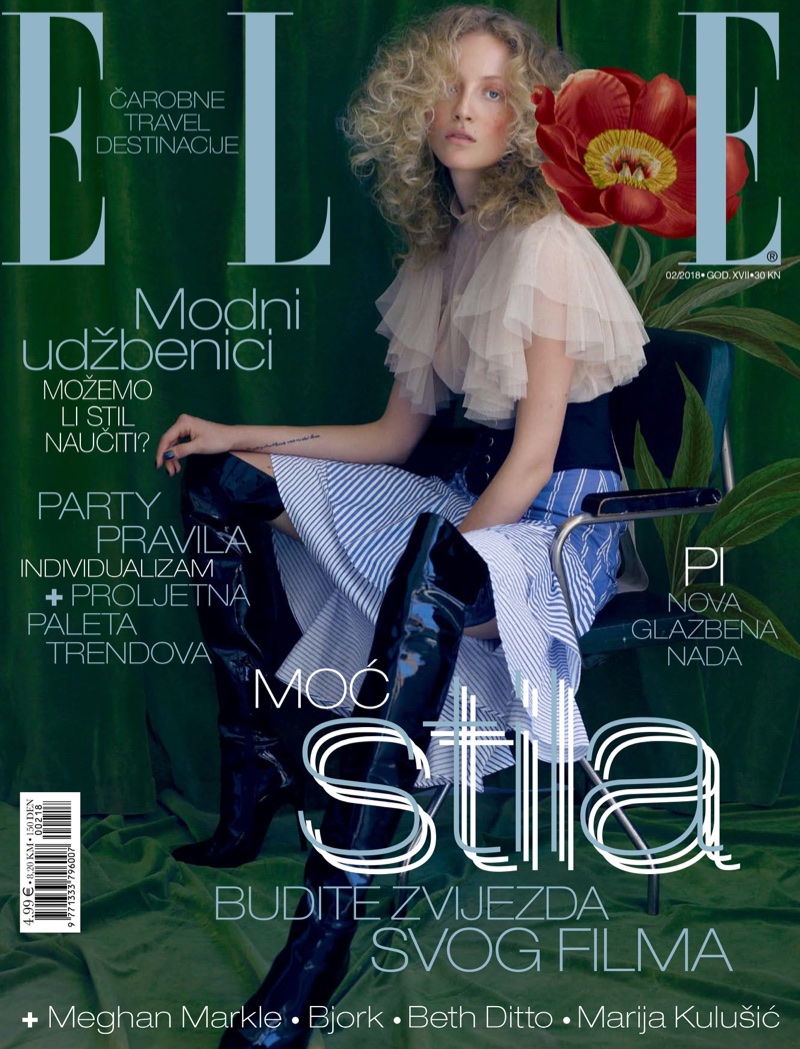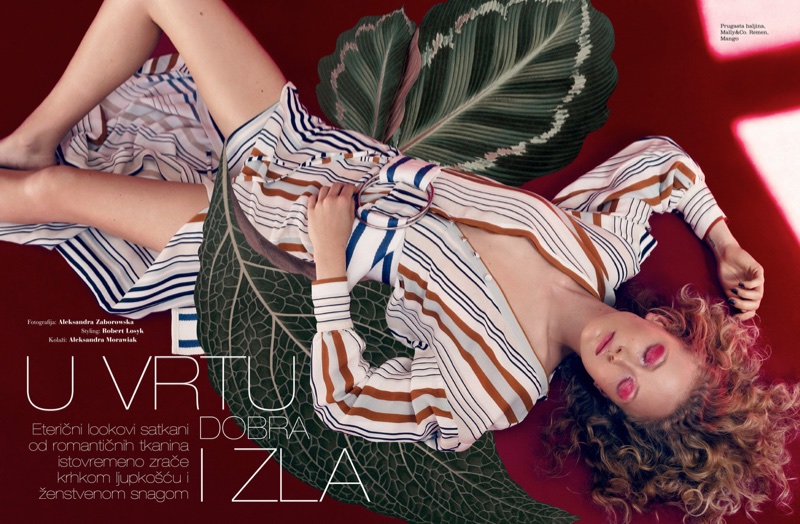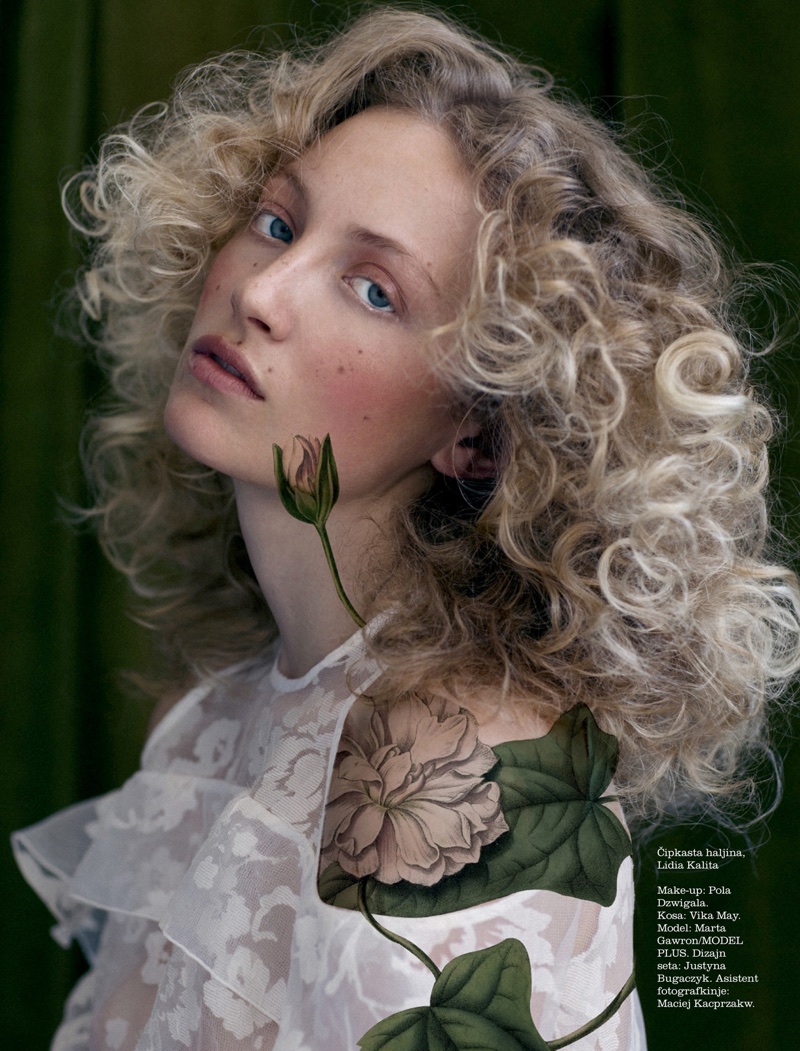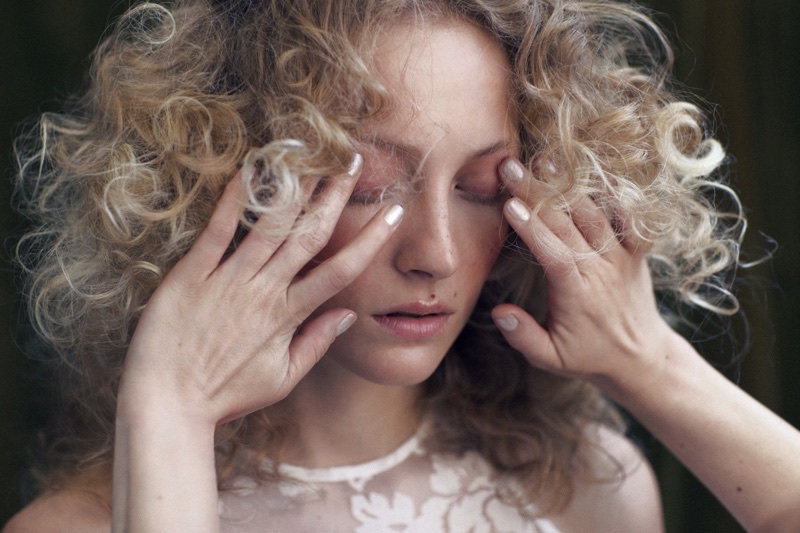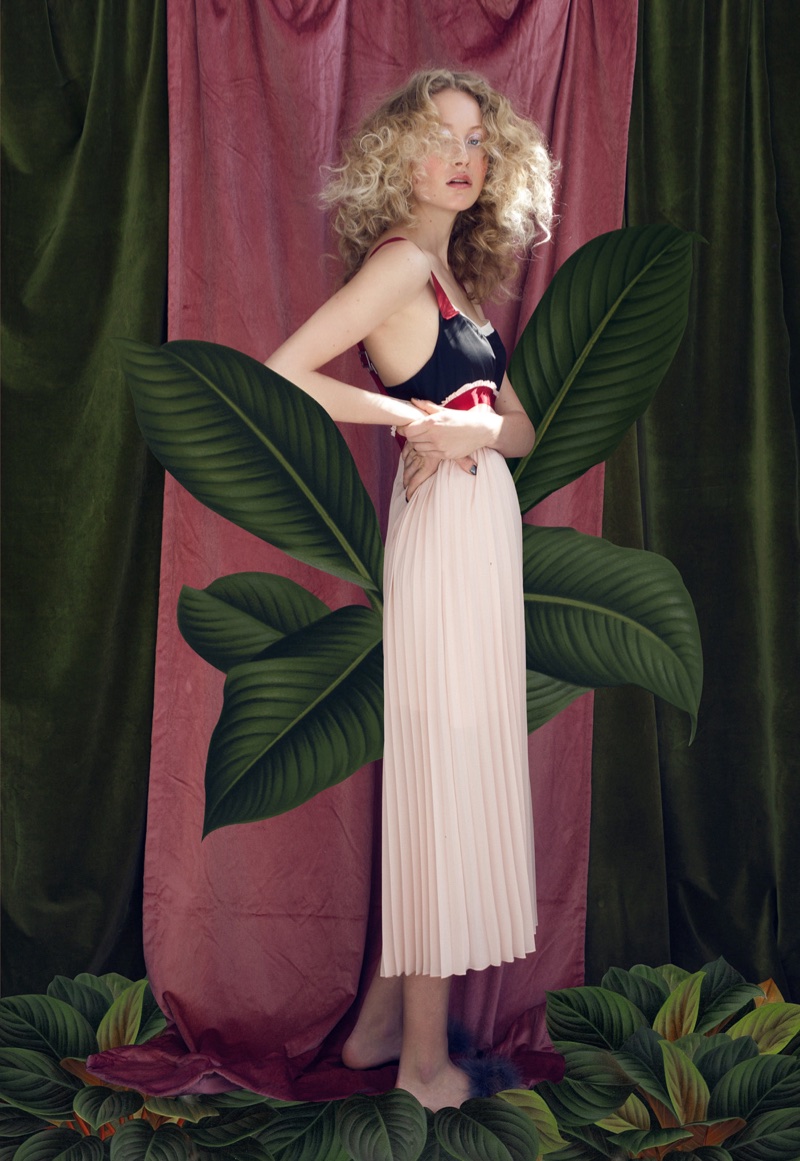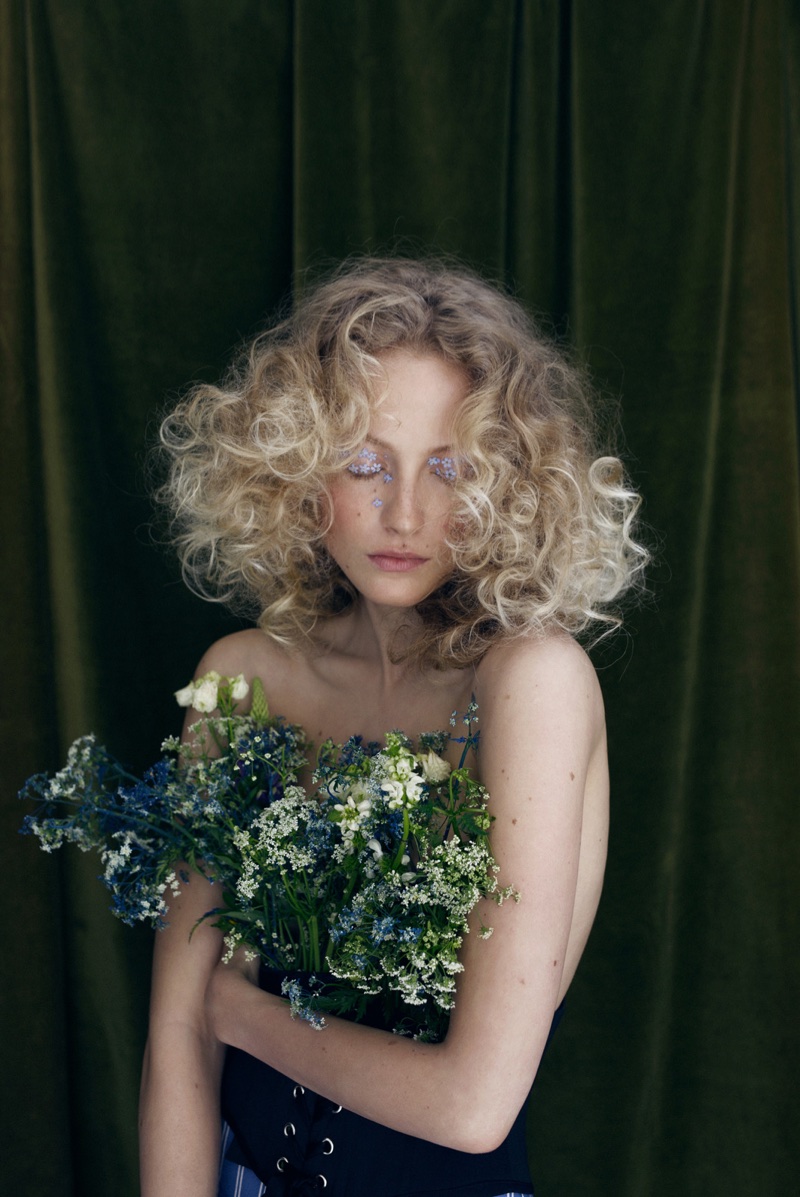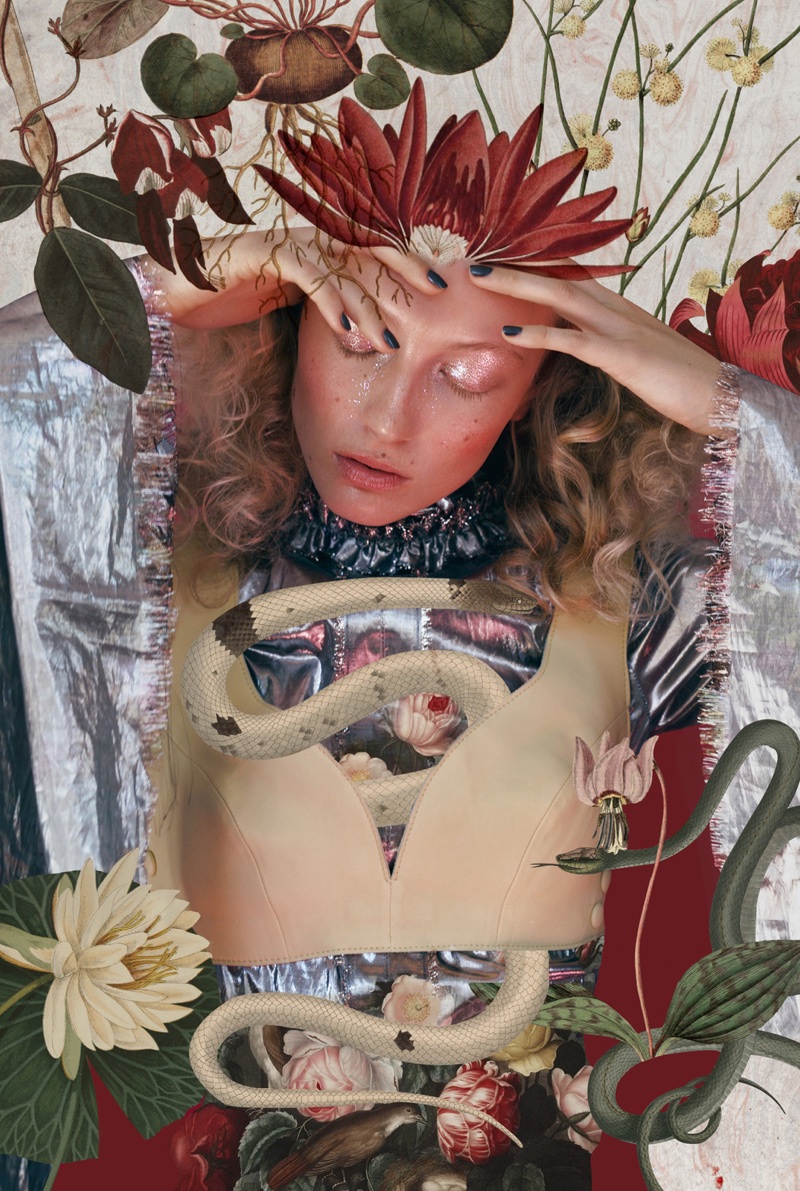 comnum(0) tbcount(0) tbcount(201)
Categories:
Other Brands
Categories

New Posts

Hot Posts

Tag Cloud