Categories:
Fashion
There are countless of reasons why we should invest in the Chanel Camellia Quilted Enamel CC Case from the Pre-Fall 2018 Collection. The truth cannot be seen far away, because from distance the leather looks like aged calfskin. But when you get closer and closer, we will be surprised! It's a new type of quilting.
The Design
So what kind of new type of quilting is that? Well, it's one of the house's iconic symbols – the camellia flower quilting. It's a new invention because we have never seen small-sized camellia's lined up next to each other and embellished all over the bag. It's just like the diamond quilting, but then no diamonds, with camellia. Get it?
There is a second reason why we should invest into this Case. It's because of the Enamel CC Logo. This logo looks contemporary as it's crafted in the same color as the bag, refined with light gold hardware on the edges.
This Case can be used to store cosmetics or carried as an evening pouch. And we don't have to worry about constant baby-ing this handbag as it's crafted from grained calfskin. So what do you think?
The Interior
The interior is made with a main compartment to help organize our make-up essentials or to store evening essentials.
The Prices And Sizes
Style code A70309, measuring 4.5' x 2' x 5.9' inches, priced at $5700 HKD, $700 USD, $905 CAD, €620 EUR, £550 GBP, $1060 SGD, $1030 AUD, 2830 MYR.
More Images And Colors
comnum(0) tbcount(0) tbcount(336)
Categories:
Other Brands
Oh boy, oh boy, here we go again. Meet the latest Boy Chanel CC Chevron Flap Bag from the Pre-Fall 2017 Collection. And no, it's not just another Chevron Quilted Bag as there is more story to tell about this new design. But you know how popular the Boy Bags are and we just can't live without them. Owning one is like a dream come true, so read on.
This fresh Boy Chanel CC Chevron Flap Bag is made in Velvet and Lambskin, so it double soft and smooth. While Velvet is not easy to maintain and lambskin is fragile, this bag does look luxurious. The use of these two materials creates an interesting Boy Bag, because Velvet makes the color sharper, you can see this on the V-shaped Chevron lines; the color is brighter and it's highlighted.
But the best part of the story has not been revealed yet. You see, this Boy Chanel Chevron Bag is much more than the Chevron Quilting. If you look at the top of the bag, it's crafted with the popular diamond design with the house CC signature in the center. It reminds us so much about the Chanel Diamond CC Flap Bag.
The bag is finished with aged gold-tone hardware and it's an interesting choice. If you take a closer look at the whole design; the mix of velvet and aged golden hardware makes the bag looks a bit vintage. It's stunning!
The Boy Bag also features the Boy Clasp and large boyish chain as well as a leather strap for your comfort. It can be carried cross body or on your shoulder.
And here are the details:
Small Boy Chanel Chevron Velvet Flap Bag
Style code: A67085
Size: 12 x 20 x 7 cm
Price: $3800 USD, €3950 euro, £3280 GBP, $31100 HKD, ¥467640 JPY, ¥30600 CNY
Medium Boy Chanel Chevron Flap Bag (Old Medium)
Style code: A67086
Size: 14.5 x 25 x 8 cm
Price: $4100 USD, €4270 euro, £3550 GBP, $6670 SGD, $33600 HKD, ¥505440 JPY, ¥33000 CNY
Tags: bag Chanel Flap Boy Chevron CC
comnum(0) tbcount(0) tbcount(541)
Categories:
Other Brands
Introducing the Hermes Airsilk Bag. The Airsilk is the newest line from the brand's Spring/Summer 2017 Collection. It comes in two bag styles, Backpack and Duffle. Made of printed silk and Barenia calfskin detailing, it features the Cavalcadour pattern designed by Henri d'Origny. This pattern is one of the house's most popular designs. The bags have waterproof coating, making it lightweight and practical. It can be folded into a small pack, allowing it to be placed inside your bag.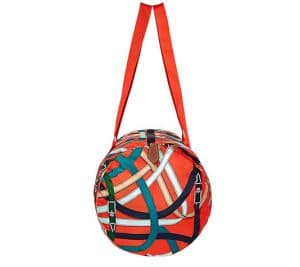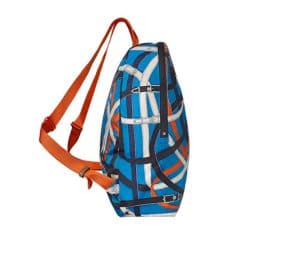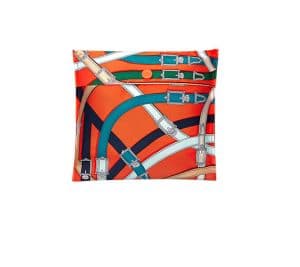 Style, Price & Size
| Style | Price | Size |
| --- | --- | --- |
| Hermes Airsilk Backpack Bag | $1,675.00 (USD) | 15.7" x 10.6" x 5.1" |
| Hermes Airsilk Duffle 38 Bag | $1,300.00 (USD) | 15" x 7.9" x 7.9" |
| Hermes Airsilk Duffle 44 Bag | $1,425.00 (USD) | 17.3" x 8.7" x 8.7" |
| Hermes Airsilk Duffle 50 Bag | $1,550.00 (USD) | 19.7" x 9.4" x 9.4" |
Gallery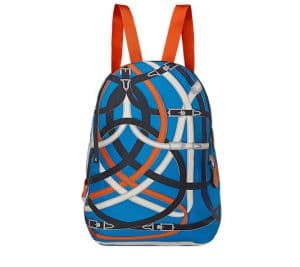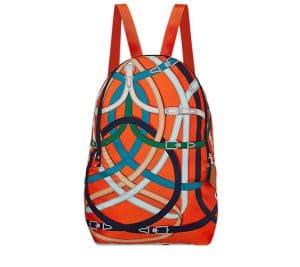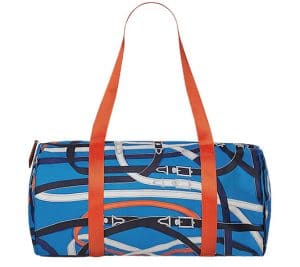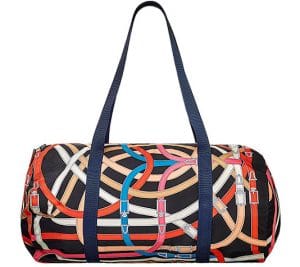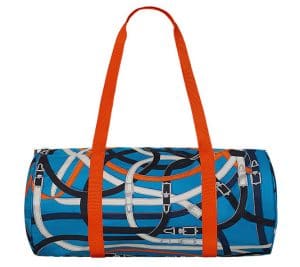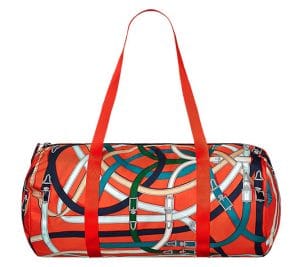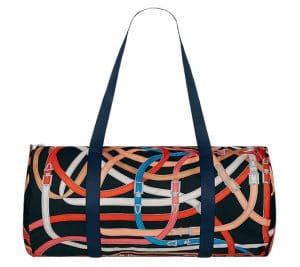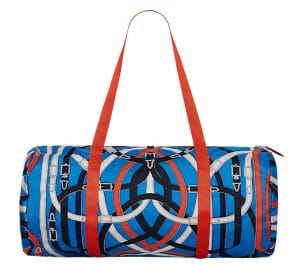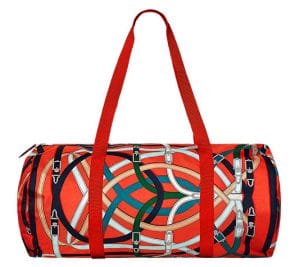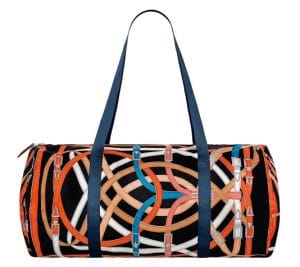 comnum(0) tbcount(0) tbcount(452)
Categories:
Other Brands
Presenting the Gucci Soho Disco Bag. The bag first came out in 2012 and has been one of Gucci's hottest bags ever since. The Soho is a compact shoulder bag which features an embossed interlocking G. It comes with a leather tassel zipper pull and has an adjustable shoulder strap. The interior is made of cotton linen lining and includes a phone and open pockets. The bag is lightweight and easy to carry. This is perfect for everyday use as it can fit just the right amount of necessities. It comes in a variety of colors like Black, Beige and Red. Even celebrities are in love with this bag. Selena Gomez, Naomi Watts, Emma Roberts and Amy Adams have all been spotted carrying the Soho Disco Bag.
Style, Price & Size
| Style | Price | Size |
| --- | --- | --- |
| Gucci Soho Disco Bag | $980.00 (USD) | 8″ W x 6″ H x 2.7″ D |
Gallery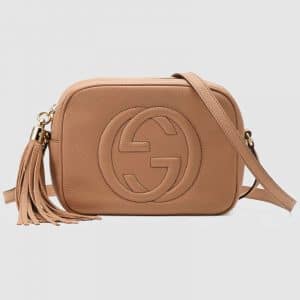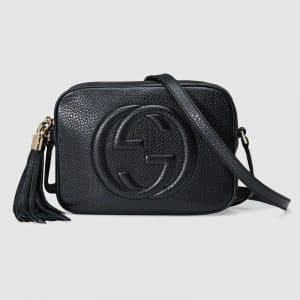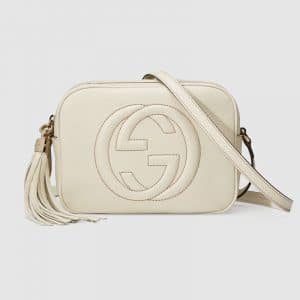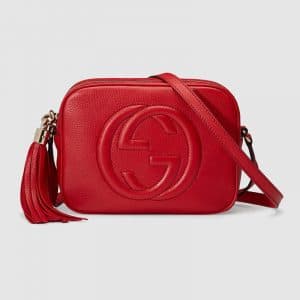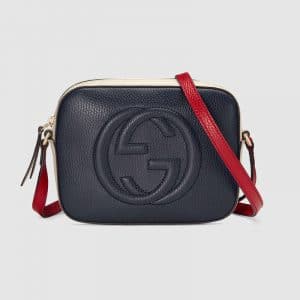 comnum(0) tbcount(0) tbcount(521)
Categories:
Other Brands
There are new bags released by Dior for the Spring Summer 2017 Collection and it's the first-time ever that Dior put a 'Bee' on the lady bags as a signature. You see, the Bee is a Dior Homme Icon, it was created by Hedi Slimane, inspired by the love that Monsieur Dior had for gardening. Now the popularity of the 'Bee' logo has spread to woman's collection.
Dior and insect-inspired-prints like bees, butterflies are nothing new, it's often see on all accessories and clothing. But anyways, here is the latest Dior D-Bee Bags, which are an epitome of what urban chic is all about.
Simple, unassuming, yet elegant in every angle, this Dior collection showcases several tote bags and shoulder bags that look like they can be your next daily go-to bags due to their multi-functionality features.
If you'll notice, there is that bee print on top followed by the embossed CD initials located at the bottom. This is the reason why these bags are called D-Bee. The logo and the name are already a giveaway.
The D-Bee Mini Saddle Bag looks promising with its urban signature design. What we particularly love about this is that the grained leather is perfectly complemented by aged gold-tone metal jewelry. It also comes with a wide adjustable shoulder strap, which comes in handy for shoulder and cross-body carrying.
Now here are the details:
Dior D-Bee Shopper Bag
Size: 33 x 27 x 14 cm
Prices: €2200 euro, £1950 GBP, ₩3,400,000 WON
Dior D-Bee Mini Saddle Bag
Size: 18 x 11.5 x 2.5 cm
Prices: €1700 euro, £1500 GBP, ₩2,600,000 WON
comnum(0) tbcount(0) tbcount(591)
Categories:
Louis Vuitton
My oh my, look at this beauty right here. We've never seen such a gorgeous bag that offers so much space in a long time! Here's the Louis Vuitton Holdall Bag which looks absolutely fantastic in every angle.
Another creation of Louis Vuitton Creative Director Nicolas Ghesquire, this Holdall Bag perfectly embodied and captured the very essence of the Parisian woman. It has an eye catching edgy silhouette and its simple luxurious details are a lesson in effortless elegance. Unfailingly functional, it boasts a generous volume and is super comfortable to carry. Ladies, never be intimidated by its size as it is lightweight!
If you have a keen eye for details, you cannot miss the clever design because you can see extra leather in the interior, which on the top read Louis Vuitton Paris, and can be seen from the outside.
Now let's go to a more detailed look. It features an embossed Veau Satin leather exterior, which is beautifully paired by silver coloured metallic pieces. The contrasting stitching on the other hand offers an added sense of style. It also has a key holder, a stylish nametag with LV metallic signature, and an outside zipped pocket for an added compartment.
Aside from these, it also has 2 Toron handles with padded mounts for comfortable hand or shoulder carrying. Looking inside, it has 2 inside flat pockets to keep your things organized.
It measures 18.1" x 10.2" x 7.5" (L x H x W) inches and is priced $3000 USD, $3800 CAD, $3900 AUD, ¥353160 JPY via Louis Vuitton boutiques.
So this bag is called 'Holdall', do you think it can compete with the iconic 'Neverfull Bag'?
Tags: Louis Vuitton bag Holdall
Categories

New Posts

Hot Posts

Tag Cloud